Accurate, Agile, Cost Effective, Secure
Geosteering support services for operations teams looking for the best possible results from their drilling programs.
United Oil and Gas Consulting's expertise is backed by one of the most powerful 3D geosteering and geomodelling engines in the industry. United can help deliver accurate landings, on-target laterals and better performing wells.
Experience
Over 15 years of SMART4D Geosteering Services in the US, Canada and overseas with a portfolio of of 1000 wells. Experience in all major plays such as the Permian, Powder River, Williston, Montney, etc. Our expertise and software can help you drill better wells: accurate placements, lower DLS and faster drill times resulting in more effective completions, high IPs, higher EURs and better well economics.
Deliverables for SMART4D Geosteering:
Waypoint recommendations, predictive apparent dip, TVD distances from various structures, isopachs & gamma at survey and distances ahead of surveys.
Service includes:
Project set-up and initialization, 24/7 monitoring by experienced geologists, correlations while-drilling, real-time updates to 3D G&G framework and rock property models at surveys. Service is adaptable for single or multiple rig programs.
Reports are delivered via a secure website and email formats.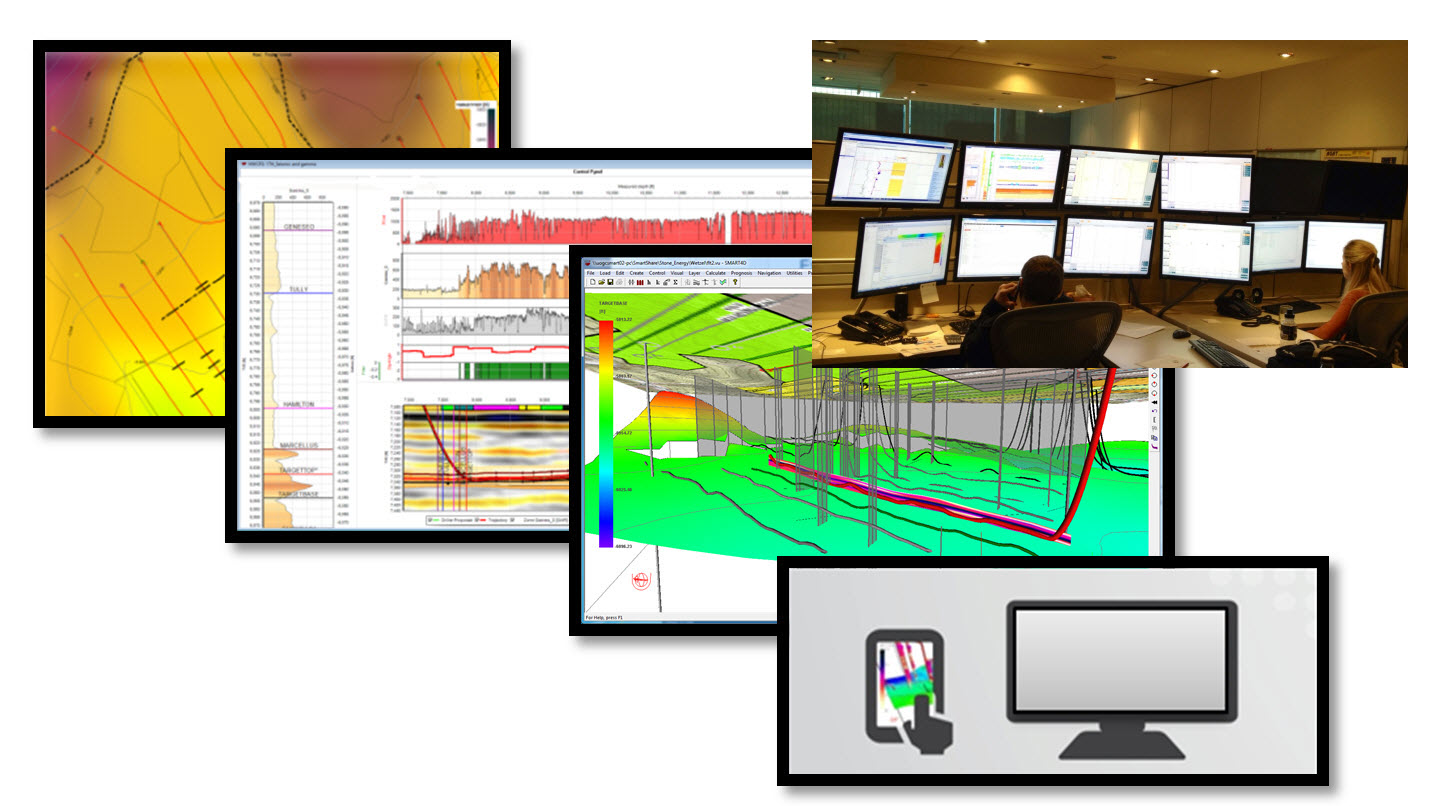 Contact us for for service quotes below.
We are committed to quality, value & best-in-class service for all clients.